Gofamgo participates in affiliate programs. We earn fees by linking to our advertisers at no extra cost to you. We would appreciate it if you use our links to buy these recommended products! You can read more in our disclosure page. Thanks for your support!
Like most families who visit Walt Disney World, we are also traveling with the extended family. One of our family members, Granny Pat is on peritoneal dialysis. Traveling with special needs should not be a hindrance to having a "magical" time while in Disney. Aside from the typical planning involved in a trip to the happiest place on Earth, these are things that we did to accommodate Granny Pat's needs for our family trip. I will be focusing more on the logistical issues of doing peritoneal dialysis in Disney World in this article.
Related: Things to Pack if You're Traveling with Dialysis
Crash Course: Kidney Failure
For those who are unfamiliar, let me paint you a quick picture…okay, maybe more like a rough sketch. If you are familiar with it, you can just skip to the next section.
As you may know, the kidneys are responsible for eliminating toxins from your body through urine. In the latter stages of kidney disease, the organs fail and cannot efficiently get rid of accumulated waste in the body. When this happens, affected people need to undergo dialysis to get rid of these toxins. Dialysis is an artificial way of replacing the function of the kidneys through the use of a machine. There are two (2) common ways to do this: by cleansing the blood via a needle and an access point called a fistula or graft (hemodialysis) or by osmosis using the abdominal wall lining called peritoneum (peritoneal dialysis).
Peritoneal Dialysis 101
Granny Pat is on Peritoneal Dialysis (PD). The access point is through a tube that goes into the abdominal cavity. Special solutions that are highly concentrated with sugar (dextrose) are infused through this tube. The dextrose will then attract the toxins through the abdominal lining and drains out of the body.
One of the benefits of Peritoneal Dialysis (PD) is allowing more flexibility for the person to do exchanges wherever they are. This makes it the treatment of choice for those who frequently travel or those who want to do it at home and not be limited by the dialysis clinic schedules. It also does not involve frequent needle sticks. Peritoneal dialysis is performed daily (in short periods throughout the day or when the patient sleeps). This makes peritoneal dialysis more similar to how normal kidneys function. Your kidneys don't take the day off. Hemodialysis usually is done three (3) times a week for around four (4) hours per session.
You can perform Peritoneal Dialysis two (2) ways: by manually hanging a bag and draining it in sesssions throughout the day (Continuous Ambulatory Peritoneal Dialysis) or by means of a cycler at night when you sleep (Continuous Cycling Peritoneal Dialysis). We opted to do the cycler at night so we can enjoy the parks during the day.
Get a Disability Placard (as soon as you can)
If you haven't already, apply for a disability parking placard. Being on dialysis would qualify you for one. People on dialysis can have swollen joints or fatigue making it difficult for them to walk far distances. Having a disability parking permit would allow you to park on the handicap parking spaces which are closer to the hotel and park entrances.
If you would rather park in the regular parking spaces and are okay with walking short distances, there is a courtesy tram available that picks up guests to bring them to the entrance.
Take note that if you are using the disability parking lots, the courtesy tram does not service this area. More information about parking is available on Disney's site.
Tell Your Doctor About Your Trip (at least 2 months before intended travel)
Whether you have kidney failure or not, it is always in good measure to let your family doctor or specialist in the loop about your planned travel. He might also involve the rest of your kidney team–your kidney nurse, your dietitian/nutritionist and your social worker. This is to ensure that you are traveling in optimal health. Some of the things that are being managed during kidney failure include fluid-electrolyte balance, blood pressure, low red blood cell count (anemia), appetite, fatigue among other things.
They might also give you tips that you have not thought of from their experience with other patients who also travel.
Check your Insurance Plan (during planning phase)
Make sure your health insurance plan covers you if you travel out of state. In case a medical emergency happens, you don't want to go home with a high medical bill as a souvenir.
It's also a great idea to look into travel insurance to protect your trip from possible cancellations or interruption. Some credit cards with travel perks also come with trip cancellation coverage and emergency medical and dental reimbursement which covered Granny Pat in case she needs to go to the emergency room while in Florida. The benefits covered us if we have to cancel our trip in case she does not feel well before our scheduled trip.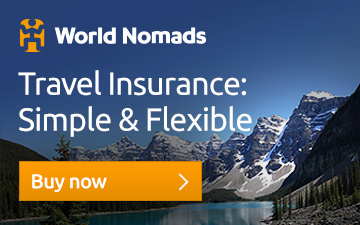 Coordinate with your Hotel (during planning phase)
A good number to call if you're planning to stay in a Disney property is the Disney Hotel Reservations hotline via Disney's Directory or go to the hotel's page for their direct number.
You need to find out if your hotel or accommodation can receive deliveries for you or if they are at all familiar with the process. Do they charge a fee for receiving or holding the packages for you before you arrive? Will they deliver it to your room or do you need to pick them up yourself from a center? What address do they need it shipped?
A hotel near Walt Disney World is B Resort & Spa. They charge $10.00 per package. This hotel requires the shipment to be sent within 15 days before your arrival date. Otherwise, they will return the shipment to the origin.

We stayed at Disney's Coronado Springs Hotel. If medical related, Disney would waive the fees. Yes, FREE. Otherwise, they charge $5.00 per package/box. We will be shipping ten (10) boxes which will cost us nothing because Baxter will ship it for free as well. That costs less if you ship it yourself by UPS or FedEx.
Disney's Coronado Springs Hotel has a Ricoh Business Center which processes receiving and delivering packages among other things. If you ship anything medical related, they would gladly receive your supplies for you and deliver it to your room. Other guests also use this service to ship groceries to their room to save money on food during their stay.
How to Label Your Shipment
Disney suggests to include "Reservation Name (Guest)" and Check-In Date in the shipping label. Sending your packages within 10 days of your arrival date is what they recommend.
Our supplier is Baxter and they included that info under the Attention/ATTN field and will also include our Resort Reservation Number.
Call Your Dialysis Clinic Guest Services (at least 1 month before)
Let them know that you are going to be in their area during your vacation. You will be away from your home clinic. You want to have a contact or backup clinic in case you encounter problems during dialysis in vacation.
We work with DaVita for Granny Pat. The number to call for DaVita's Guest Services is: 1-800-400-8331
They are very helpful with finding which facility is near where we will be staying. They registered us with DaVita Home in Kissimmee, fourteen (14) miles away, which caters to Peritoneal Dialysis patients.
Call Your Dialysis Supplier (at least 2 weeks before)
Baxter is our dialysis supplier. They require orders to be made 2 weeks before your intended travel dates.
We just instructed Baxter to include the information required by Disney to receive it. They also arranged our shipment to arrive two (2) days before our arrival date.
Baxter will only ship dialysis solutions and not the ancillary supplies (gauze, gloves, cleaners, etc). You will have to either ship it yourself or pack it in your checked luggage.
We will be staying for eight (8) days and seven (7) nights. We ordered solutions that are good for ten (10) days. Always bring extra supplies in case the solution gets bad or contaminated, you can replace the system.
The concentration or color solutions (Yellow, Green, Red or Purple) you should order depends on your situation. You have to take note about how much water you need to pull out during vacation. If you usually don't drink much when you're in amusement parks, you might want to order more of the Yellow solutions, which pull less fluids out of your system to prevent making yourself too dry. If you are unsure, consult with your peritoneal dialysis nurse.
UPDATE: It was also handy to have their number with you. During our trip, it was when Hurricane Irma was threatening to hit Central Florida. Baxter was able to send us extra supplies in case we get stranded in the hotel. The supplies arrived the following day.
Call Your Airline's Disability Hotline
Once you book your flight, call ahead and let them know that you are bringing with you a medical device such as your cycler or a mobility device. This does not count against your carry-on luggage and should be charged free according to FAA regulations.
Here is an excerpt from Delta Airlines' special baggage policy.:
Medical supplies or equipment are allowed on board as additional items at no extra charge. Some medical items can be carried on the plane, as an "additional carry-on item", as long as they meet the standard size and weight limits. If your supplies/equipment are included in a larger bag that contains other non-essential items, that bag will not be considered a free item, and will be subject to normal baggage fees.
Read more about this here.
It has to meet standard size limits to fit either the overhead bin or under the seats. In some legs of our flight, we were able to fit the cycler under the seats on smaller jets like the Bombadier. In the bigger planes, we were to place it in the overhead bin and the flight attendants are very helpful to assist you.
Decide how you want to carry your cycler
Ask your dialysis provider for a bag to house your cycler if you don't have one yet. Some facilities automatically provide each patient their bags while some only stock a bag for the whole facility.
You can use the soft padded carry bag, which we did. However, bear in mind that this bag does not have any wheels. Your cycler is heavy and could be a nuisance to carry while walking between terminals. If you're on a wheelchair and requested assistance, the concierge personnel that transport you in between gates can help you carry them. It might fit under the airport wheelchair they use to transport patrons.
Other options like a hard case luggage, such as the Pelican below, can also accommodate your cycler. Just check with your airline if this can still be carry-on luggage.
Mobility Accessories (at least 2 weeks ahead)
Disney is huge. If you're on dialysis, you are easily fatigued. Make sure you make arrangements for a wheelchair, an Electric Conveyance Vehicle (ECV) or a walker.
You have the options to bring your own, rent on site or purchase online and ship to the hotel.
Enjoy your vacation!
These are what we did for Granny Pat to make doing her peritoneal dialysis in Disney World possible. We hope these tips help you with your Disney World planning! Remember to enjoy your time with your family.
Also, read some tips on how to beat the heat while you're there by Life of Spicers. Let us know if you have any other suggestion. What did you and your family do to get everyone ready for your trip? Share in the comments below.