Gofamgo participates in affiliate programs. We earn fees by linking to our advertisers at no extra cost to you. We would appreciate it if you use our links to buy these recommended products! You can read more in our disclosure page. Thanks for your support!
So, you want to travel. But where do you go for your next vacay?
Planning a family vacation can be a daunting task. As part of this weekly blog series called Planning Your Next Vacation, we worked with other family travel writers for tips on the best way to plan your next family trip with ease.
Choosing a destination that is a right fit usually sets a successful trip. No matter if you are planning your first trip or are a seasoned traveler, it can be overwhelming. This article aims to break down this process by asking the right questions, sorting through practicalities, and providing the best solution to help you pick your next destination.
You might also like: Tips on Remaining Stress Free During Holiday Travel
Who is coming?
Are you traveling alone, as a couple, as a family with children, or as a group with your best friends?
As a multi-generation family who travels with seniors, we first bear in mind who is tagging along before we decide where to head next. Knowing each person's interest or limitations ahead of time is important in choosing the appropriate destination. When you're planning a family vacay, you must cater to the different strengths and interests of everyone. Evaluate the limitations of the party.
For instance, the grandparents on wheelchairs are coming as well, this might mean skipping the hike in sandy and hilly Indiana Dunes National Park and opting for a more accessible location like Walt Disney World.
You might need to arrange for special accommodations ahead of time like what we did for Granny when she had to do dialysis while in Disney.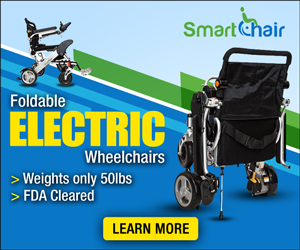 Melissa, who also blogs about traveling with a disability on Disabled Disney, does just this. "My family likes to go to Disneyland because we know the disability accessibility, which, being in a wheelchair, is important for us."
"I know, for example, that my introverted and highly sensitive child loves exploring, but she also requires plenty of downtime to refuel her energy tank," adds Sarah of Dandelion Seeds, who also selects destinations with safe food options because of her family's food allergies. "After all, new experiences are wonderful for growth, but she needs enough rest to be able to process them. As a result, we choose vacation destinations that are near the activities we want to enjoy, but without making us feel like we're sleeping in the middle of an amusement park. Some destinations that worked well for us with "just enough" activity were Playa del Carmen, Mexico; just outside Vancouver, B.C., Canada; and Boulder, Colorado, U.S.A."
How much are you willing to spend on a vacay?
"Pricing is typically our biggest determining factor when deciding on a destination," according to Shannon when planning for their family vacations at Grab My Passport HQ. "We do have a never-ending bucket list of places we'd love to visit, and activities we'd like to do one day, so anytime a sale or special promotion pops up that matches something on our list, we try to jump on it."
There are several ways to save money and watch for sales. Shannon shares her tips on how to find discounted travel deals, "Take advantage of email subscription lists. It's one of the best ways to learn about discounted travel deals, which can really help you narrow down your destination choices. Also, try to travel to popular destinations in the off-season, if possible. You'll end up saving a lot of money and avoid the big crowds."
You might also like: Best Ways to Save Money at Walt Disney World
Our family also takes advantage of wholesale clubs like Costco and Sams Club which offer discounts with travel too through attraction tickets and gift cards like Disney. We saved money by renting a car through Costco rather than direct when we traveled to Walt Disney World for the first time.
"We know we save a ton of money on hotels through membership wholesale sites like Jifutravel.com so we use that site to help us determine the hotel we stay in and the activities we do," reveals Annette at Tips From a Typical Mom.
"Places like museums, playgrounds, and National Parks are great options for inexpensive, family friendly activities," suggest Chris and Sarah, who travel full time with kids in their RV and writes about it on State by State.
What would you like to gain from the experience?
Travel planning, if you will, is the art of crafting an experience either for you or your family. For Shannan of Captivating Compass, she wants her travel destinations to be educational as well.
"We love learning on location. Most of the time, I build our itineraries around our curriculum," shares Shannan who homeschool her kids while they travel. "If we're studying ancient history, the great philosophers or epic poems like The Iliad or The Aeneid, then, this is the year to go to Italy. We spend as long as possible exploring the countries that border the Mediterranean Sea."
Related: 3 Reasons Why Studying During Worldwide Travel is Easier Than Ever
Even with an itinerary packed with great places to learn about ancient Greek and Roman history, Shannan still manages to include kid-friendly destinations such as Viterbo, Naples, Paestum, Erculano, and Sorrento in southern Italy. "These ancient cities are bursting with artifacts, ruins, hand-on exhibits and even archaeology digs for families."
What are your interests?
Deb, who is an educator and blogs at World Wise Kid, takes inspiration from her kids' favorite reads.
"Now that the kids ages are in the double-digits, their favorite reads influence where we go. The book Tua and the Elephant by R.P. Harris catalyzed interest in traveling to Thailand. The Percy Jackson series will guide our spring travels to Greece and Italy. London means Harry Potter and The Thief Lord sparked excitement for Venice, Italy."
Deb elaborates, "As multilingual parents, exposing the kids to different languages is a key value. Spanish immersion influenced our travels to Mexico and Costa Rica. We regularly stay with family in Germany to secure the kids' fluency. This spring as we travel Europe, we will delve into Latin and Greek word bases, comparing phrases in Italian, Spanish and French."
What kind of activities would you enjoy doing?
Kris of Gadsventure shortlist their destinations by considering the time of year and the type of activity they want to be doing.
"There has to be some kind of attraction to keep the children occupied and entertained," says Kris when asked how their family decides where to go for a vacay. "This could be a beautiful beach, a fun city or an interesting outdoors. Our kids will be much more excited about a trip and its lead up if we can talk about these things beforehand."
Paying attention to the climate or weather in your destination also helps in selection. As Chris and Sarah of State by State shares, "The weather is a tricky one because obviously this is out of our control, but we try to keep an eye on the temperatures and go where the weather will allow us to spend time outside. If it seems like it won't be nice outside, then we make sure we have plenty of indoor options to choose from."
"Some times you're boxed into a season or budget but you can still involve the kids," adds Regina of Full Time Field Trip. Here are three ideas:
Ask them "what type of shoes do you want to wear on vacation?" Flip flops, snow boots, athletic shoes, dress shoes, etc.
Give them three destinations that fit your needs and let them vote.
Choose your favorite two cities then ask the kids to help you make a list of things to do in those areas. Pick the location that ticks the most boxes for your family.
Regina reminds everyone, "Keep it fun, anticipate how you would handle disappointment if it happens. By involving the kids, wherever you all decide to go, it becomes their vacation or holiday too. They aren't just being dragged along on the family trip."
What kind of accommodation?
Your next travel destination can also be filtered down by the available accommodations in the area. Do you want to stay in a luxurious resort? Do you prefer to stay in a camping site and experience the outdoors? Would you like the hotel to come with free breakfast?
"Where we stay is very important to us, not just the location, but the hotel or resort too. I look at what the rooms are like, whether the hotel has a child friendly pool, kids club or possibly evening entertainment for the children," explains Nikki of Yorkshire Wonders. Apart from that, she adds, "Does the hotel give off a relaxed family friendly vibe? Will we like the food in their restaurants?"
"We spend hours on apps like  Skyscanner and travel websites researching for accommodation and flight options. For whatever reason, we usually decide that our first idea for a destination isn't suitable. The flights are too expensive. There's malaria present. The hotels look dreadful. And so on," explains Kirsty of World for a Girl.
How do you get there?
Sure, you could say you want to go to Asia from the USA, but are you willing to be in an airplane for at least 11 hours? When you are flying with kids, that could be a challenge.
"Are you planning on flying, driving, or taking the train? This helps to narrow down which part of the world you will visit," asks Tiffany of Mommy and Me Travels, who travels with her 2 young sons. After narrowing down your choices, Tiffany recommends taking the kids to the public library. "This allows you and your kids to enjoy an afternoon together looking through books of everywhere around your desired locations and activities. Kids love being able to see, feel, and touch the pictures. This helps them start to get excited about learning and planning for upcoming adventures."
"Most of the destinations we choose are places we can drive to so we don't have to spend a fortune on airfare," according to Annette from Tips From A Typical Mom. "I'd rather go someplace close and spend money on activities than spend a fortune on airfare."
Chris and Sarah of State by State agrees, "How close is it to where we are? Can we get there in just a few hours? Is it close to the places we want to explore? These are the questions we concern ourselves with."
"Sometimes we just do a discover our own State vacay where we pick somewhere in the state that we have never been,"  Melissa of Disabled Disney suggests that a staycation is a great idea too. "I think the most important aspect of what you choose is just that you are choosing to do something together, as a family!"
Surprise me.
Kirsty of World for a Girl gets unusual holiday destination ideas from an app. "Eventually, we crack open a bottle of wine and type 'Everywhere' into the Skyscanner search bar and our dates. This amazingly useful Skyscanner function means that you can see all the flights leaving your chosen airport on the date you're interested in. We then filter the results by flight times and cost. And voila, we book a holiday. To a completely different place than the one that we had planned."
Another site that you could check with no particular destination in mind is WhereFor.com. If you've got a fixed vacation budget but no strong feelings about where you want to go, this booking site could provide the perfect combination of low prices and inspiration.
Bottomline
Choosing the destination is the most fun part. Once you narrow down your choices and book it, everything else should fall into place. Wherever you end up, the most important thing to remember is spending time together as a family! Have fun planning.
So where do you want to go next? Share your process on how you choose your next family vacation.