Gofamgo participates in affiliate programs. We earn fees by linking to our advertisers at no extra cost to you. We would appreciate it if you use our links to buy these recommended products! You can read more in our disclosure page. Thanks for your support!
International travel is an exciting experience. You get to immerse yourself in different cultures and traditions and try delicious cuisine. Before you embark in your international journey, our panel of travel experts draw on their experience from traveling abroad and share tips to make it more manageable and enjoyable.
Following Plans and Surprises
"Make a list. As you plan, even months in advance, making lists will help you keep things organized. From itineraries to packing, to places not to be missed, your lists will help keep it all organized along the way," says Shannan of Captivating Compass. A great resource is to read articles such as this where other travelers share their lessons and tips from experience.
"Be flexible. Planes are delayed, kids get ill, and shops close early. A flexible attitude goes a long way in making the best of these inevitable situations," adds Shannan.
What to Pack for International Travel
Tiffany of Mommy And Me Travels reminds travelers to pack light. "You can purchase almost everything you might need in other countries". She elaborates, "The items that you need to ensure you have with you are your passports, insurance cards, and prescription medications. If you land in a country and have these 3 items, everything else is able to be located in local stores. You might not know what the brand of diapers is that you are buying but, hey, they still work."
"Bring a sarong. It might seem funny now, but you'll be so glad you did! Use it as a blanket, a hood or head covering, a shawl, and even a skirt or dress" says Shannan of Captivating Compass.
You can read more packing tips from our family travelers here.
"Pack a back that works as a carry-on and is rollable," recommends Annette of Tips From A Typical Mom. "I packed a carry on but it was a duffle bag and it was the WORST to hold on to in the customs lines."
Paperwork and Important Documents
"In theory, all you need to travel is your passport. In certain places, and for certain types of visas, you may also need birth certificates and a marriage license," shares Regina of Full Time Field Trip. Below are some of her quick tips for handling important paperwork when traveling:
Keep your documents safe in a waterproof, RFID protective case.
Keep a hardcopy of your documents somewhere in your luggage.
Have a digital copy on your phone. Preferably somewhere that doesn't require internet access to retrieve, like your notes.
Ask a trusted friend or family member back home to keep a digital and hard copy of your documents in case of an emergency. *We've absolutely used this last one!
"Passports take a very long time to get, so you should just get one now," suggests Annette of Tips From A Typical Mom. "Whether or not you are planning on traveling out of the country, it's always good to have a passport for you and your family members."
"Get an undergarment "fanny pack' to keep all your money, passports and credit cards safe," adds Annette.
Traveling with Special Needs
Melissa of Disabled Disney weighs on traveling with disabilities. "Check if you need a physician statement about your medications. You can use the INCB website to check for guidelines on controlled substances if you are taking any," she says.
Melissa reminds travelers to take their original prescription bottle with them. "In keeping with medications, make sure your medications are in your carry on. The horrible truth is luggage gets delayed, lost and even stolen. If you keep your medications with you, it is less likely to encounter these problems while traveling."
"If you have disability needs, you will need to research what the country you're considering would have available for you," suggests Melissa. "Not all countries have the same disability access laws."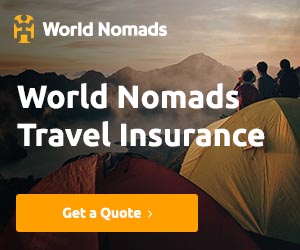 Get a Good Travel Insurance
"Without question, you need travel insurance," advises Shannan of Captivating Compass. "An accident or illness in a foreign country can be complicated, stressful and expensive. Good travel insurance is worth every penny just for the peace of mind."
Choosing Seats for Long Haul Flights
Living in the UK, Nikki of Yorkshire Wonders often flies with her family for their holidays. "When we visit Florida, the flight is 9 hours on the way there (shorter on the way back!), but we have always chosen a flight with seat-back entertainment which is a lifesafer when you have kids!" Sometimes, seat entertainment is not available for shorter flights. "When we do shorter flights to Europe, I make sure the kids have their tablets fully charged and have a movie downloaded. When they have watched their own movie, they can then swap tablets and watch the other one's movie," says Nikki.
Nikki is also strategic when choosing seats for the family. "We also choose the four seats in the middle of the plane, and I sit on one end and my husband on the other, sandwiching the kids between us. They definitely feel more comfortable like this, as it's their own private space then. If they are comfortable, they are happier!"
You can read more about Nikki's experience with long haul flights with kids in their blog.
Taking Short Flights Instead
"When travelling internationally, I always try to plan a trip based on short flights," says Kris of Gadsventure. "Not only is it cheaper when travelling with a large family, but it also takes a lot of the stress of flying away."
Kris shares their experience in Southeast Asia including a recent trip to Bali. "Our youngest is almost 2, so for our current trip in SE Asia, we have her still sitting on our laps! The flights around Asia are only between 1.5 and 3 hours in length so we don't have to be cooped up in planes for too long at all. This still maintains excitement levels high with the kids!"
Related: 5 Quick Tips on Flying With A Toddler
Local Transportation
"Study the local transportation system ahead of time," says Sarah of Dandelion Seeds. "If you're traveling by train, do you insert the tickets into a machine for a stamp/validation before boarding, or not? If driving, are there tollroads, and how do they work? Knowing ahead of time is incredibly helpful!"
Read about our tips on saving money on transportation here.
Staying Connected
"There are a million ways/apps to stay connected and free WIFI all around the world. But sometimes you want/need an internet connection from your phone," says Regina of Full Time Field Trip.
Regina suggests contacting your service provider and asking about short term international plans, "they may be more affordable than you thought." She also prefers to get a SIM card in the country they're visiting. In order to do this, she reminds everyone to ensure that your phone is unlocked for this.
For talking to anyone from taxi drivers to friends back home, Regina likes using WhatsApp. "Viber is great when you need to make a call, like to your credit card company or airline."
Access to Money
Aside from my travel pocket money, I have an emergency stash of cash in a safe place on my person, in case of lost luggage or theft. Hiding it in a piece of clothing like socks or shoes will allow you to use them when all you have is yourself.
A good travel credit card that does not charge foreign transaction fees is also handy. "Not only will this make your purchasing power better, but it helps to keep track of all your expenses while adventuring around another country," adds Tiffany of Mommy And Me Travels.
"Inform your financial institutions where you'll be traveling so your accounts aren't frozen for potential fraud. Find out what your daily withdraw limit is and decide if you need to increase it," says Regina of Full Time Field Trip.
Another source is your bank. You don't necessarily need to open a foreign bank account to do so. Bank fees for wire transferring are expensive and are based on a percentage of the amount that you're sending. Services like Xoom or Remitly have websites and apps that allow you to instantly send remittances to yourself when abroad. Rates are usually fixed. Check their partner locations where you could personally pick up your money (affiliate banks, money exchangers, or delivery to your hotel room). You can set up an account before traveling.
How to Get the Most from Currency Exchange Rate
"You will get the most bang for your buck if you do not try to convert one currency to another in a bank or one of those stands at the airport," shares Tiffany of Mommy And Me Travels. "Withdraw money with your debt card from an ATM. The currency conversion rate is usually much better because there is no fee involved compared to when you use a bank to change money."
Remittance centers usually have better conversion rates compared to banks. The airport usually has the worst rates among them but is useful when you need a last minute cash transaction while there. An example of which are extra travel tax or fees in certain airports.
Adjusting to Different Safety Standards
"Adjusting to different safety standards (if any at all) can be challenging (especially for parents)," according to Kirsty from World For A Girl. "You always need to aware of potential dangers. From dodgy playpark equipment, street stands with flaming grills to open sewers, keeping your eye on toddlers and younger children can be hard work." She adds, "Try carrying toddlers in child carriers as a way of keeping them safe and speak openly to older children about any dangers."
"Research the area where you are going and find out if the water is drinkable," adds Annette of Tips From A Typical Mom. "If not, plan accordingly. Learn as much as you can about the culture so you don't stand out like a sore thumb. You don't want to look like a tourist."
How to Manage Culture Shock and Jet Lag
"Culture shock can affect children as much or more than adults," Kirsty of World For A Girl shares that children like routine and rhythm in their lives. "They might find the sights, smells and sounds of new places unsettling. Try to empathise with them, acknowledge the things that might worry them and give them the time and space to adjust to their new surroundings. Bring familiar toys and sometimes spend more money to go to a restaurant or indoor playground that reminds them of home."
Tiffany of Mommy and Me Travels shares how she helps her kids recover from jet lag. "Help your kids recover from jetlag by having a big breakfast the first morning you arrive, even if you just landed and it is breakfast time. Usually people think because they aren't hungry they shouldn't eat. This is not the case when you are traveling. Filling up bellies first thing in the morning helps kick start your body into knowing that you have started your day and adjust to a new normal."
Immersing Yourself in the Culture
Shannan of Captivating Compass recommends learning a few phrases. "Knowing 'Thank you' and 'Please', in the local language is a minimum. Improve your language skills before you go, if possible, and then try them out in-country."
"Smile and greet people," says Deb of World Wise Kid, a California-based environmental educator, polyglot and mother of two adventurous kids.
"Watch some YouTube videos to learn the basics of the language. Choose a word of the day that you all learn and practice to keep your language skill developing. Ask the locals for help with pronunciation," Deb adds.
"Watch a documentary about the place you will visit." Deb recommends her favorite shows, "Human Planet, BBC Earth, National Geographic, or the History Channel give some background to a new place."
As for accommodations, Deb suggests, "Stay in a guesthouse, homestay or farmstay instead of a tourist hotel." She continues, "Choose accommodation in a small town – wherever you land at the end of the day – where you can experience how people live outside of the big cities."
It's common to catch yourself in a language barrier when traveling abroad. For this, Deb takes this as a learning moment. "Let the kids see what it's like to not understand the situation – include them in the problem-solving."
"Trust in the flow of travel. Let unknowns play themselves out. Allow serendipitous encounters – they often become the best stories," Deb shares.
Being Respectful of Local Traditions
Sarah is a full-time RV traveler that has been traveling the US with her husband and three children, ages 11, 9, and 6, for the past 2.5 years. She loves sharing awesome, family friendly, and budget wise destinations on her website State by State. While she has not personally traveled internationally, she witnessed first-hand those that travel to the US and shares her insight as a local and traveler.
"Be respectful of the rules and customs in the country you are visiting. Research what these may be before you go and learn from the locals once you arrive. Doing this will enhance your travel experience because people will notice your efforts and be willing to help you more."
Old School Map Can Go A Long Way
"Most of the travel in my adult life has been international. I've learned a lot of lessons that differ from what I know in my life in the United States," says Sarah of Dandelion Seeds. "One of the most important, however, was to bring an old-fashioned paper map of the area I was visiting, particularly when I didn't speak any of the local languages. True, GPS works nearly everywhere on a mobile device. When it hasn't, however, I've found myself in some suboptimal situations. A paper map isn't necessary in areas where someone is likely to speak your language, but pointing at a map is a wonderful universal "language"—and a great safety net."