Gofamgo participates in affiliate programs. We earn fees by linking to our advertisers at no extra cost to you. We would appreciate it if you use our links to buy these recommended products! You can read more in our disclosure page. Thanks for your support!
Vacations are a time of fun and relaxation, but often the road to get there is a lot less fun. Planning vacations shouldn't be so stressful that it takes all the joy out of the trip. There are easy ways to plan the perfect vacation getaways, most of which will not cost you a cent. Next time you are planning a vacation, try any number of the following options to make it easier and more fun.
Call a Travel Agent
While travel agents may seem somewhat outdated in the day and age of doing everything online, they can save you a lot of time and stress. Travel agents know the ins and outs of traveling and even certain destinations. If you get to know them well, then you can even just tell them where you want to go and what kind of mood you are looking for and let them handle the arrangements from there. It's so easy!
Go All-Inclusive
Figuring out where to go for each and every meal, planning activities, and watching every penny while you are supposed to be focused on having fun can quickly become a nightmare. Go for an all-inclusive resort or cruise package. These kinds of packages are easy to find and even easier to sell. These packages will include all the little incidentals so that you will not have to worry about a thing while you are actually traveling.
Book Excursions
If you are looking for a little more control than a straight all-inclusive, then take a look at websites and companies that offer complete excursions. If you want to go visit a certain site or partake in a certain activity while on vacation, you do not need to plan every single aspect of getting there. You can book an excursion that will cover your transportation, the activity itself, tour guides, and even a meal or two along the way. This way you can still keep control over what you do each day, but you will not need to whip out the skills of a professional event coordinator to make it happen.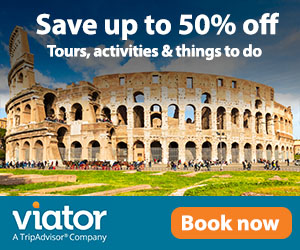 Go Local
When you go on vacation, do you try to find all the big tourist sites and famous places? Instead, try exploring the local culture. You never know what gems you will find just by wandering around, especially if you are traveling to a foreign country. Take the stress off hitting all the "must see" spots and instead focus on where the locals hang out. You will have a unique experience and it will not take nearly as much work in advance.
Traveling should be fun. When planning a vacation, you should be able to enjoy yourself throughout the process. Follow these tips to make your vacation planning easier and more enjoyable.