Gofamgo participates in affiliate programs. We earn fees by linking to our advertisers at no extra cost to you. We would appreciate it if you use our links to buy these recommended products! You can read more in our disclosure page. Thanks for your support!
The Philippines is among the increasingly popular destinations in Southeast Asia. It's relatively cheap to travel there and almost everyone speaks in English. However, there are a couple of things you need to know before visiting the Philippines. Having grown up there, I would like to share these with you.
1. Queue lines. Queue lines everywhere.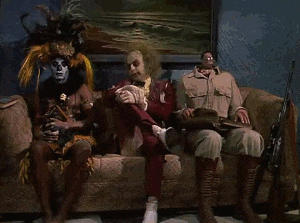 If you are accustomed to quick service in other countries you have been to, forget that right now. It's all an organized chaos, almost. Whether it's in fast food restaurants, government offices, or transportation stations, brace yourself to wait in lines and it starts the moment you set foot in their airports—most notably, the Ninoy Aquino International Airport (MNL).
2. Gas attendants will take your credit card.
When it's time to get gas, it is not self-service. There are actual gas attendants that will fill up the car tank for you. Of course, you are always welcome to do it yourself.
Also, do not be surprised if these gas attendants ask for your credit card and walk away with it. They pay inside the convenience store because gas pumps are not automated here. If this makes you uncomfortable, you can pay in cash.
They will also clean your windshield and windows while waiting for the pump to be done.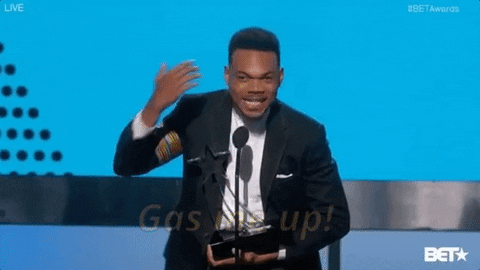 3. To drive or not to drive?
Do not expect everyone to adhere to the driving standards you are familiar with. Not every driver will be courteous enough to do a turn signal or give way for you to merge. It's almost a free for all, your car against mine.
You will see buses in a regular lane, motorbikes swerving in between cars, pedestrians crossing everywhere except for the pedestrian lane, jeepneys occupying 2 lanes, and a car with a driver in a road rage.
This terrible attitude with driving might be a main contributor to making the country known for its heavy traffic jams. So, speaking of traffic, expect to drive lower than the speed limits for a long time especially if you're in a major city.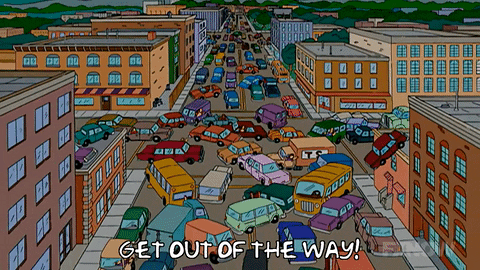 4. You have several choices for public transportation.
Having moved to suburban USA, this is what I miss the most from the Philippines. There is every possible public transportation available for you. You have taxis, city buses, provincial buses, tricycles, jeepneys, pedicabs, train, and the likes of Uber.
Jeepneys are unique to this country and are a cheap way to go around. Possibly not anything higher than Php 10.00 or USD 0.20 one way. I would say try it at least once. It is basically a bus with benches that are sideways…only with lower ceiling clearance. You board a jeepney from its rear. Imagine climbing onto an SUV's trunk, with steps.
You also pay in cash, in small bills or coins, because the drivers don't carry enough change for the entire day. Paying in a jeepney is like buying hotdogs in a baseball game—pass it on until it reaches the driver and vice versa for change.
There are other ways you can go around the Philippines, which we'll write in another post.
5. When ordering food and drinks, expect to see bottomless.
Sodas and juices will either come in cans, bottles, or a pack. They are not refillable. If you do want unlimited drinks, order the one that says bottomless for an additional amount. Most of the time, it's iced tea too. Drinks are a premium unlike in the USA where they could care less if it's your 10th refill of soda.
Some restaurants, however, offer unlimited rice or gravy (yeah, the sauce) and you will see this in their promotional ads.
Also, the large size cup is the USA's small cup.
6. Tipping is optional in the Philippines.
Philippines is a non-tipping country. There's no set amount unlike the standard 18-20% gratuity in the USA. It's not deemed offensive if you don't tip for a bad service. Chances are, you do get very good service because of the Filipino's innate sense of hospitality…especially if you are a foreigner because they know you are good tippers.
You'd make someone's day though if you leave a tip.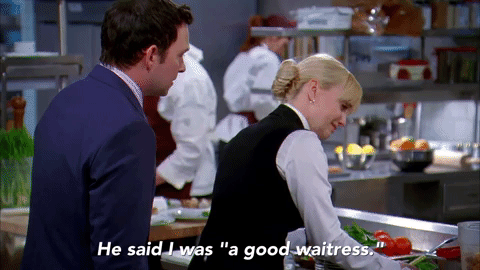 7. You will have shopping assistants.
The Philippines is a land of malls and in these shops, there are shopping attendants. They will follow you around once you step into the store. The benefit is you don't have to hunt for assistance because they are looking over your shoulder. For example, in a shoe store, they will ask you for your size, look for you, and even help you put them on.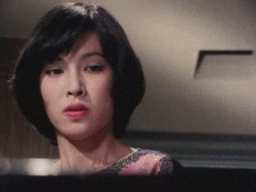 Almost a deterrent to shoplifters than as a customer service, I remember being annoyed for the lack of privacy. Please, leave me to shop. Most often, I leave the shop because of this. However, I missed this aspect of shopping when I went to the USA—the land of automated kiosks and self-check-out.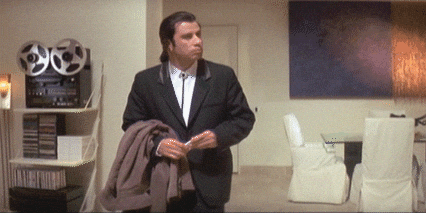 8. Mall Guards. Armed Mall Guards.
Oh yeah, there are security guards everywhere…armed with shot guns. The banks have it. Malls have it on top of their checkpoints. Pharmacies have it. Restaurants too. Growing up in the country where this is like a common job, I never realized how terrifying it was like to a tourist until my husband (from the USA) came to visit. The malls will have checkpoints at their entrances where the guards will poke around your bags with a stick. What are they looking for? With how they swiftly poke around with their sticks, it almost feels like these guards are just doing them because they were trained to do so.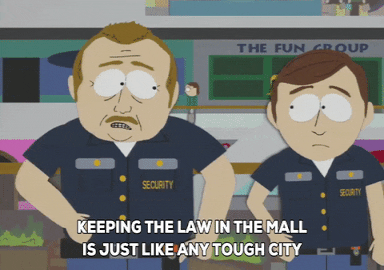 9. No return. No exchange.
Try everything in the store. All sales are final. Save yourself from arguing with the employees or the manager over a less expensive product from another store. Some stores might still have this posted by their cashiers to remind you that they do not honor returns or exchanges. The practice is considered deceptive and is prohibited by the Department of Trade and Industry. The prohibition covers only hidden defects, shoddy goods or imperfect service. Unlike in the USA where they refund you with no questions asked, you can't do that in the Philippines.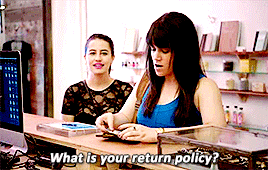 10. Have cash on you.
While major retailers do have credit card terminals, most Filipino merchants like several street vendors do not. How else would you try yummy street food? Some attractions and shops don't have them either because of the hefty processing fees the businesses had to pay. There are also times that the terminals just don't work. It's a sure way of avoiding foreign transaction fees from your credit cards too. Unless, you have a credit card that does not charge you international fees when traveling.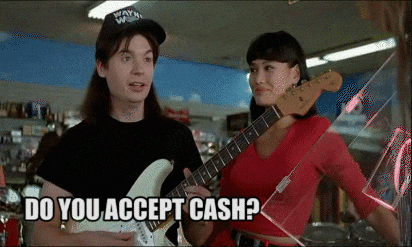 11. Electricity is funky in there.
Electric wires are not underground yet. So you will see electric posts and wires hanging next to the buildings.
Most power outlets are 220V and look different. Bring with you a universal travel adapter or check if your electronics has a switching power supply.
Also, it's normal for power outages to occur or as locals call them, brownouts. It can last a few minutes to a few hours. Don't worry, it's not the end of the world. Make sure you have your trusty power bank with you.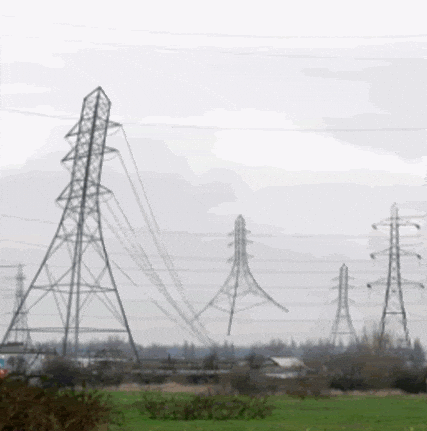 12. Car seats are required.
UPDATE: As of March 2019, President Duterte has signed a law that mandates the use of car seats for children in the Philippines.
Yes, Moms and Dads. There is no existing law that mandates children to be on a car seat in the Philippines. So, what do you do with them? They usually just sit on your lap or next to you. If you're thinking of bringing your car seat with you, you don't have to.
Heck, there isn't even a law that requires seatbelts at the back seats. Only the front. Believe it or not, the Philippines only mandated the wearing of seatbelts for the front passengers in 2000. It is, however, prohibited to have children below 6 in the front.
Even if you bring your car seat, you might not have something to latch on at the back. Some cars in there don't have seatbelts at the back.
I don't understand the logic behind that. Is it because your car barely moves in the traffic? Seriously, give me a reason if you can think of any. Well, I grew up there without any car seats and I was fine.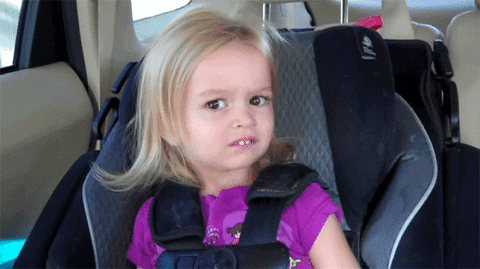 13. You can buy medicine in pieces.
Unlike in the USA where you are dispensed medicine by a month or 3 (30, 60 or 90 pills) or by the box or bottle, you can buy tablets or pills by the piece. Yes, you can just buy 1 Advil or 1 Paracetamol (their equivalent of Acetaminophen or Tylenol).
There is no electronic prescription. If you speak to a doctor, they will give you a handwritten prescription and you have to bring it to the pharmacy.
Most pharmacies are also not walk-in pharmacies. You just walk up to a counter. Unlike Walgreens or CVS which has groceries in it. There's only 3 chain pharmacies that do in the Philippines.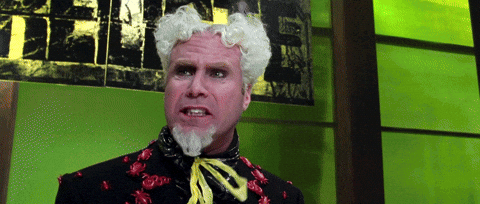 14. Things cost lesser except for electronics and automobiles.
In general, everything is cheaper except for electronics like laptops, phones or computers. If you do see cheaper versions of your favorite electronic brands, it is most likely that they are knock-offs or stolen.
Good bargains are with food, fashion, and spa and salon services. Just make sure that you try clothes on for size differences and because of item number 9.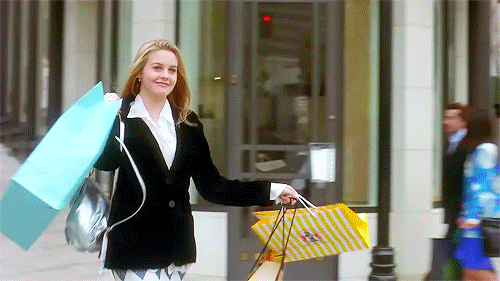 Final thoughts
The Philippines is a great country to explore with its tourism board sporting the slogan, "It's more fun in the Philippines". While it is, I think it is important to know these expectations that tourism ads usually miss in their invitation posters or photos.
Have you been to the Philippines? Do you have anything that you wish you knew before traveling there? Share in the comments below.